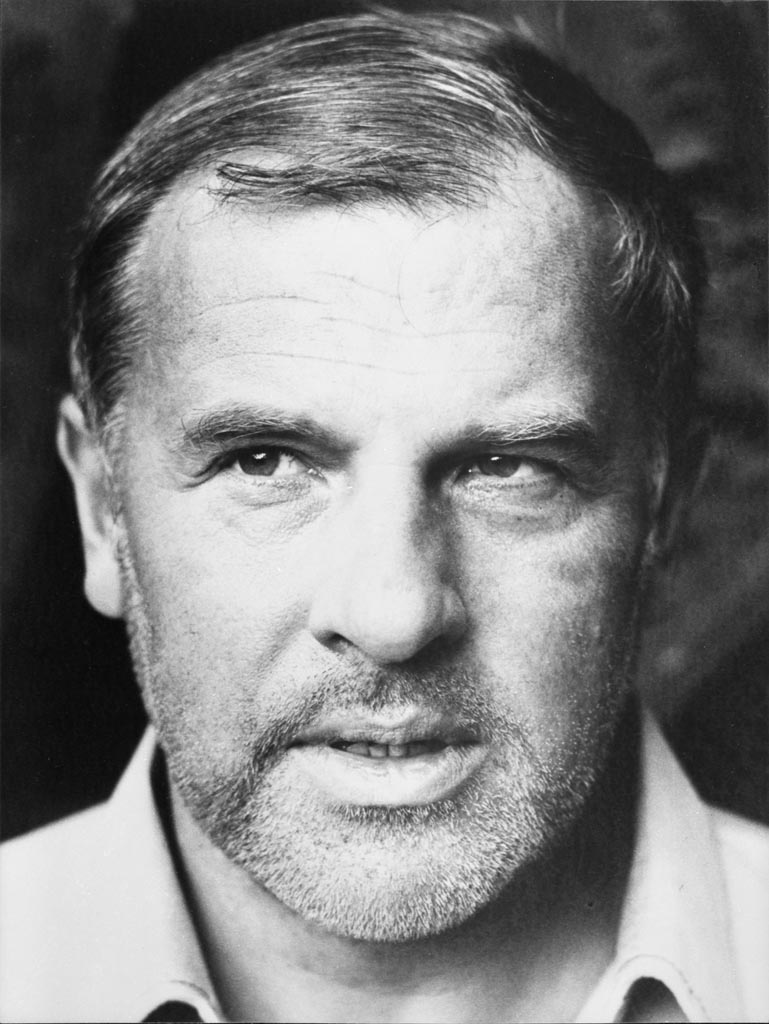 Walter Werner Buschoff was a famous, Munich-based character actor. As I remember, he was most famous for playing star roles as villains in German movies. Hence the expressive quality of this photo, which he chose as his publicity photo at the time.

This was an adventure. The actor wanted me, and only me to do his photos. But he lived in the Munich suburbs and had a very tight schedule that didn't allow him to come to Berlin. So he imported me and assistants, at great expense, to Bavaria, with all necessary equipment. It was wild, since we did all that for a few hours time for the job.

He was, however, very pleased, ordered a large amount of photos, and chose this one for his publicity photo. It is scanned from a large-format copy negative, but was made with 35mm, focused with a Messraster focusing device. The rest of the 35mm photos will eventually be scanned and posted.
© 2007 Mark B. Anstendig
Gallery | People | Places | Pets | Odds and Ends | Messraster | Photos of Me | Anstendig Institute Artwork | Contact Me
Click on the Gallery to see the full list of categories.