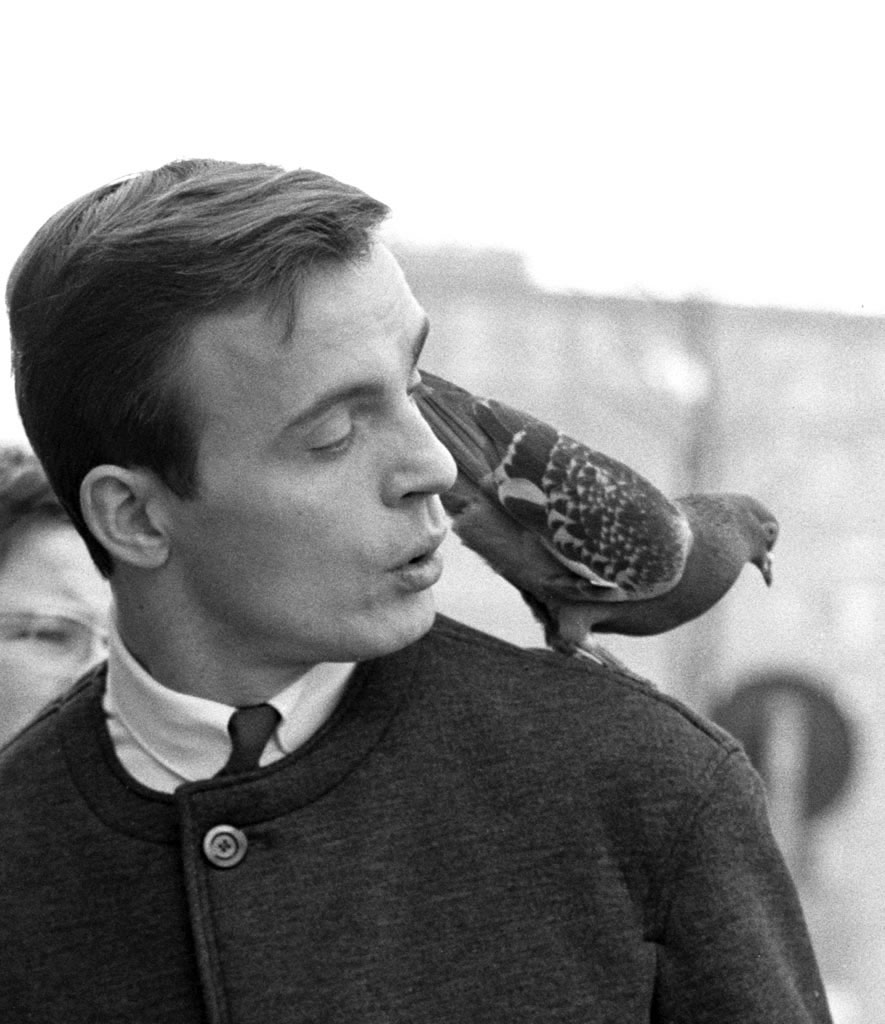 This fashion series turned out to be extraordinary. A bird flew down on Axel's shoulder and stayed there calmly and happily for a whole series of photos. As other photos with the bird show, I got usable fashion shots with everything on the model in place. In this shot, Axel's tie and jacket are somewhat skewed and could not be used for the fashion purpose. It is, however, the most wonderful of the photos just as a photo. So I experimented and finally cropped it to the first photo above. The second photo shows the full uncropped photo, showing how small a portion of the negative was used for the first photo.

But due to the Messraster focusing device, the focus, which is exactly on Axel's near eye, is so sharp that the single lashes of his eyelashes are clearly differentiated and the impression of sharpness includes the bird.

This is a photo that one cannot pose. It can only happen, and one can only be able to take advantage of it when it happens.

Fashion Index
©2008 Mark B. Anstendig. All rights reserved.
Gallery | People | Places | Pets | Odds and Ends | Messraster | Photos of Me | Anstendig Institute Artwork | Contact Me
Click on the Gallery to see the full list of categories.