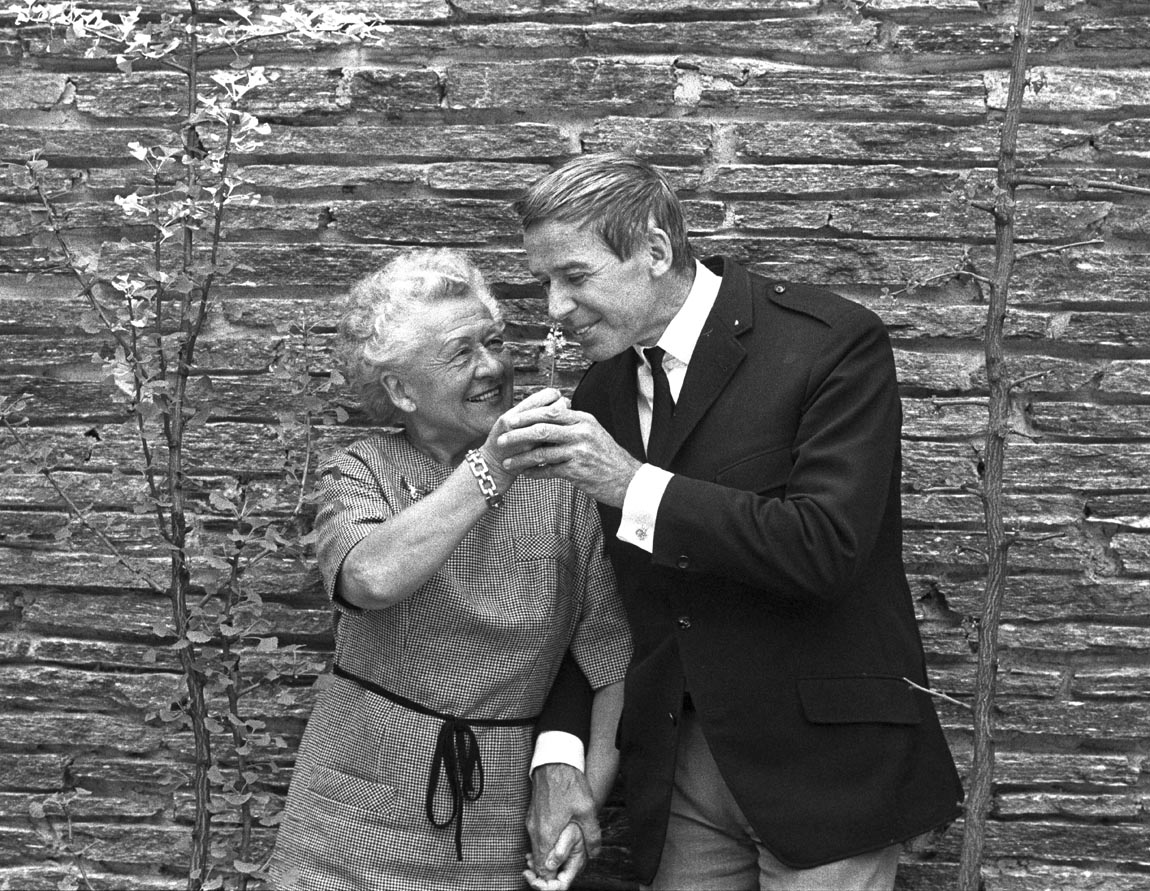 Oestergaard and Kardos in front of the wall around her enormous West Berlin property

The love around this woman, as well as the depths of every emotional quality, was always thrilling...and hard to get anyone to comprehend, unless one experienced it for oneself. At least this photo gives a hint how genuine and deep it was, even with the simplest things. Just look at the intertwined arms and the faces (which one can enlarge). She was magnificent. And yet, she was reserved, never too much, never overdone. Just as natural as a human being could be, when she was with friends, with whom she could be herself.

I walked with her every single day, around the noon hour, without fail for years. It was the light of my day, even when we just walked, without saying a word. She could just grab my hand for a moment, and life brightened palpably. I miss her, and Heinz, too, like few can imagine. But what a privilege to have known her well.
Kardos Index | Oestergaard Index | People Index
© 2007 Mark B. Anstendig. All rights reserved.
Gallery | People | Places | Pets | Odds and Ends | Messraster | Photos of Me | Anstendig Institute Artwork | Contact Me
Click on the Gallery to see the full list of categories.