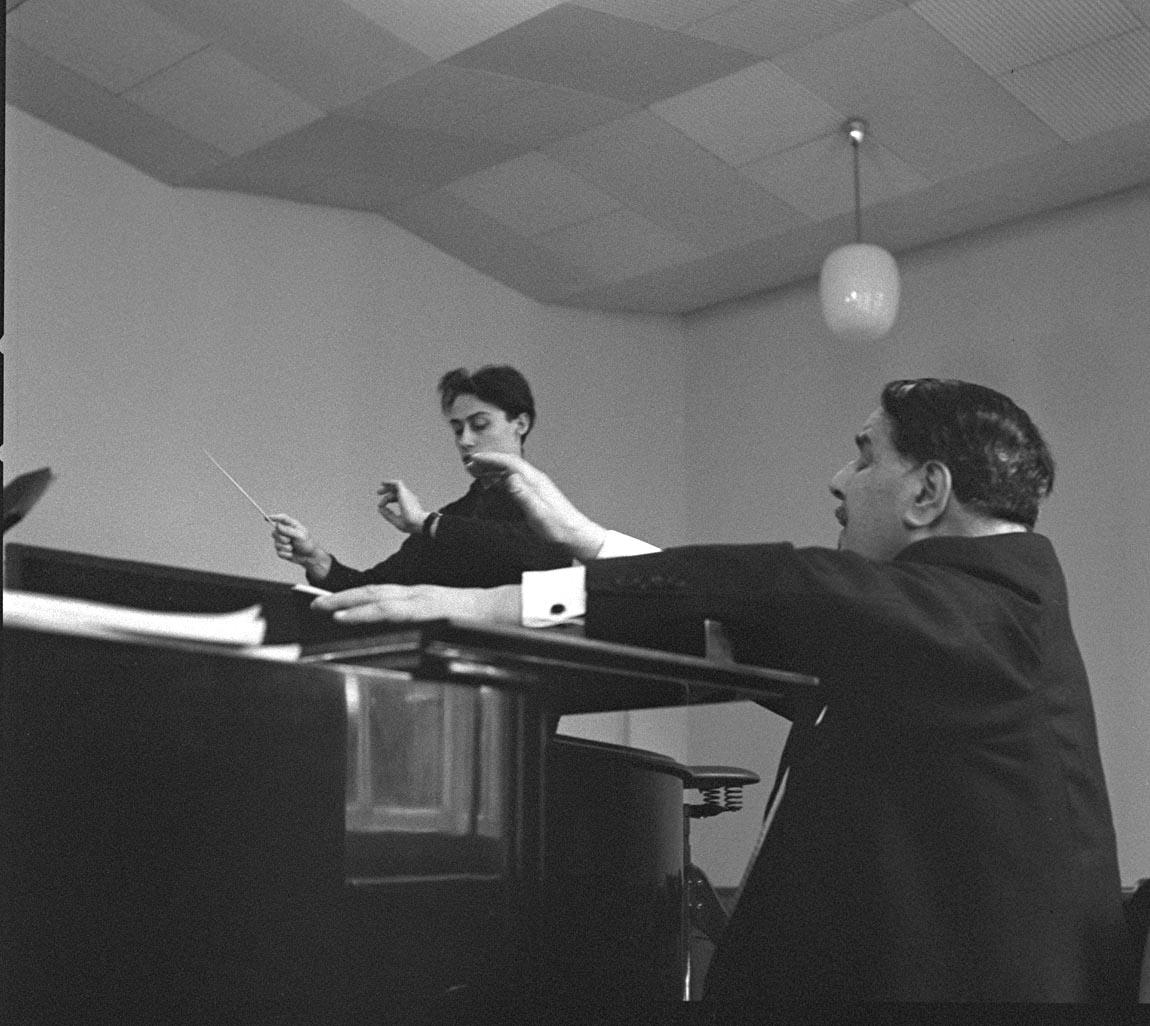 My first conducting teacher at the hochschule was a man named Lindermann, who was, if not technically close to Jean Morel, at least an excellent musician. When Lindermann, who had a heart condition, retired, Krauss took over his class.

Krauss was a "nice" man, more or less, who had had a successful career conducting opera, but was far from a luminary in the field. He was, as they say in Germany, a "Routiniere" (routine).

But he was nice and tolerant to me and allowed me to photograph him during class.
© 2007 Mark B. Anstendig. All rights reserved.
Gallery | People | Places | Pets | Odds and Ends | Messraster | Photos of Me | Anstendig Institute Artwork | Contact Me
Click on the Gallery to see the full list of categories.