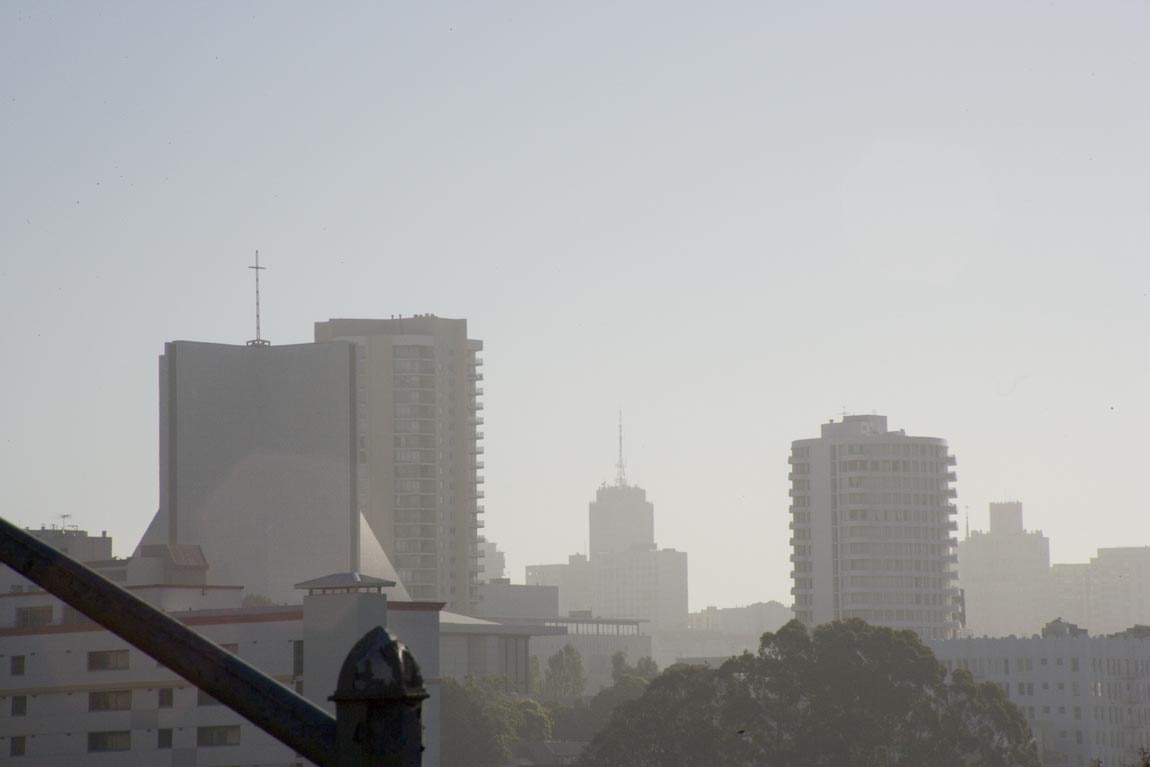 Fog Index | San Francisco Index
The morning fog and haze begins to dissipate as the sun warms the city. From our front porch. The black metal structure in the bottom left foreground is the top of the street light in front of our house.

The scene shows the Mark Hopkins Hotel in the distance, between St. Mary's Cathedral on the left and the cathedral's neighboring highrise on the right.
©2006 Mark B. Anstendig. All rights reserved.
Gallery | People | Places | Pets | Odds and Ends | Messraster | Photos of Me | Anstendig Institute Artwork | Contact Me
Click on the Gallery to see the full list of categories.