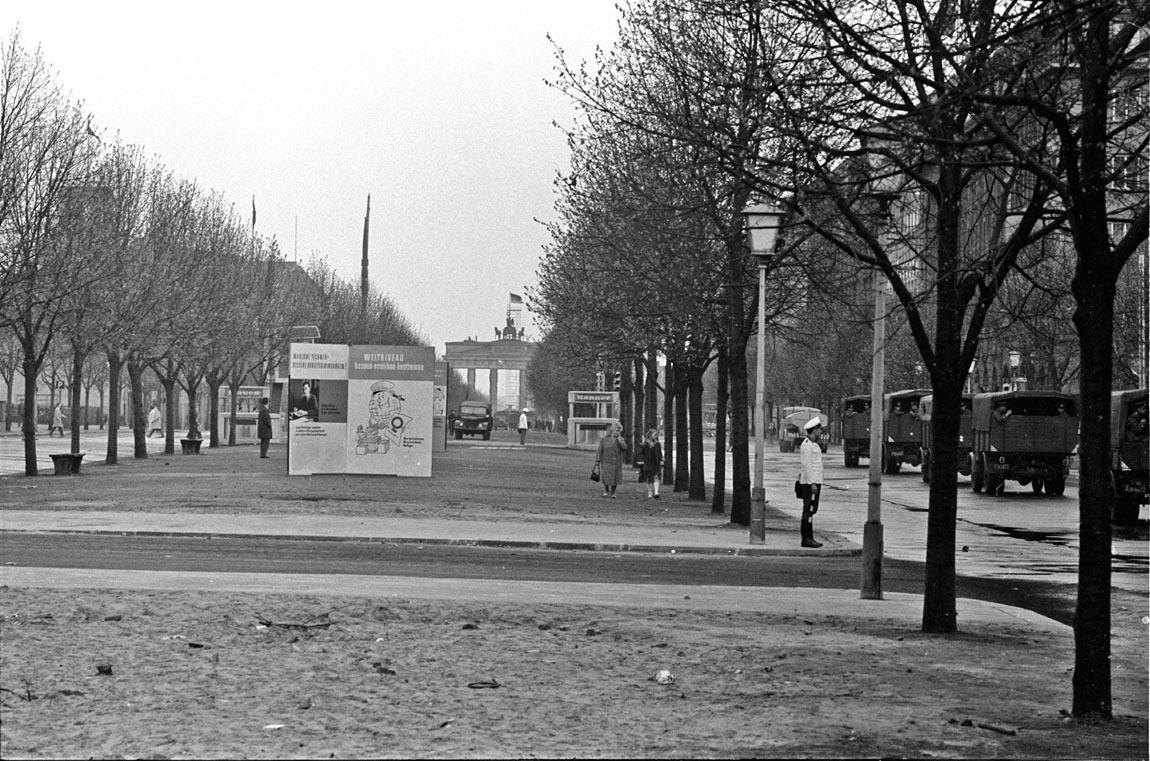 Border crossing from the East Side, before the closing of the border and the wall.

These photos of the troops were forbidden. I managed it with a then new super wide angle lens, ironically made by Zeiss in East Germany. This would be a very rare photo.
Brandenburg Index | Berlin Index | East Index
© 2006 Mark B. Anstendig
Gallery | People | Places | Pets | Odds and Ends | Messraster | Photos of Me | Anstendig Institute Artwork | Contact Me
Click on the Gallery to see the full list of categories.