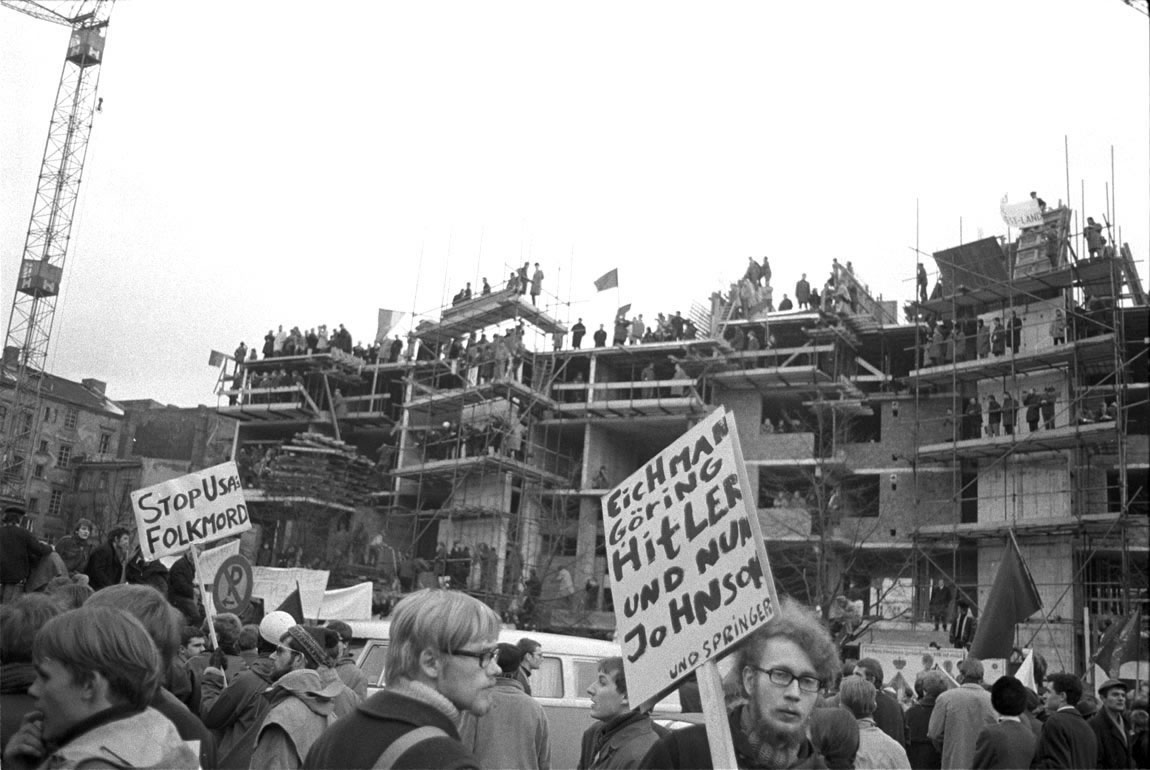 An anti-US policies re: the Vietnam war demonstration.

The sign on the left says "Stop US folk murders". The sign on the right
says "Eichman, Goring, Hitler and now Johnson".

Pretty heavy stuff, but the Berliners took their views very seriously.
Demonstrations Index | Berlin Index
©2008 Mark B. Anstendig. All rights reserved.
Gallery | People | Places | Pets | Odds and Ends | Messraster | Photos of Me | Anstendig Institute Artwork | Contact Me
Click on the Gallery to see the full list of categories.